Zakwest Productions INC
OVERVIEW
Zakwest Productions INC was founded in 2001 by John C. Zak, to produce high quality scripted and non scripted films and television series, electronic and printed books, and television and film documentaries for the American and international markets. Zak brings many years of network-level experience to his roles as producer, writer, director, photographer, and production consultant in scripted and non scripted television.
The newest offering from Zakwest will be "soulcards" - beautiful note cards featuring John Zak's captivating images from around the world. A variety of cards is available through www.supremeswan.com, an online store that offers jewelry, clothing, and many other items for devotees of contemplation, introspection, and meditation. The link is on our Links of Interest page.
It's official: POOKIE MEETS THE PRINCESS, John Zak's first Hawaiian-themed children's book is available as a KINDLE EDITION on Amazon.com This version is text only. We will keep you posted on the upcoming, full color, printed and ipad versions with illustrations by Raul Rodriguez! This is a story for adults and children (9-12) to read together!!! Visit Amazon.com and type in POOKIE MEETS THE PRINCESS to order and learn more about this book that will enchant adults and children alike... and teach them some Hawaiian words as well!!! There is a link on our "Links of Interest" page.

Our newest project is a full length feature film called THE FINE ART OF FORGIVENESS. Interviews focus on the lives of those who have experienced seemingly unforgiveable tragedies, but who have managed to heal deeply and move on into lives that are even more full and joyous than they had imagined possible. Highlights will include the final recorded interview of Aunty Malia Craver, the first Hawaiian to address the United Nations on peace and forgiveness, and noted Hawaiian cultural practitioner, Ramsay Taum.
Other projects include a new cooking series called "COOKING FRESH WITH CHEF CURTIS AIKENS. Curtis is a Master Chef who was one of the founding chefs of THE FOOD NETWORK, as well as appearing as a celebrity guest on OPRAH, GOOD MORNING AMERICA and other national shows. He is the author of four cook books. In each episode, Curtis will take us from farm to market to kitchen to our own table as he shows us ways to cook fresh and bring health-generating choices into our lives. See below. Our page is under construction, but will soon be up and running.
John Zak's hour-long documentary film, PULE WAILELE (HAWAIIAN WATERFALL PRAYER) screened at the Honoka'a People's Theatre, on Hawaii island as a double feature with THE HAWAIIANS, a documentary film by Edgy Lee.
Other screenings have included The Hawaii Film Ho'ike, at the venerable Palace Theatre in Hilo Hawaii. The screening was dedicated to the memory of Papa K Kepilino, a notable kupuna, Hawaiian language teacher, and kumu lomilomi who recently passed away in Hilo. Papa K brought joy to all who had the pleasure of interacting with him, and he was featured prominently in PULE WAILELE, recounting his three-week spiritual initiation in the high rain forest of Hawaii Island. Papa K was also widely recognized for his fluency in the Hawaiian language, which he taught at University of Hawaii, Hilo. He knew old ways and traditions of the Hawaiian culture and was widely considered to be an encyclopedia of native wisdom.
A personal note from John Zak: "I will never forget attending a lomilomi conference with Papa K one year. We were at a home in Kalapana on Hawaii Island, near where lava had recently flowed. Today, more than ever, Kalapana is a potent place where Madame Pele's mana is seen and felt on deep levels. After attending a demonstration of poi preparation given by a young Hawaiian man, Papa K struck up a conversation with him in the Hawaiian language. Neither was aware of being overheard by me....It was a touching, chicken skin moment as I listened to these two Hawaiians of very different generations communicating easily and fluidly in the language of their homeland. It reminded me of the brilliant reality that the culture of Hawaii is very much alive and full of the breath of "HA." It felt and sounded right to me to hear these words in counterpoint to the murmur of a breeze through the palms, and the distant roar of crystalline waves breaking on a black-as-night beach. We will miss Papa K. He was unique among ke akua's children. I feel truly blessed that our life paths crisscrossed over the years."
The beautiful hard-cover book, HAWAIIAN MASSAGE LOMILOMI, SACRED TOUCH OF ALOHA, by Makana Chai and John Kalani Zak, was awarded a special prize by the Hawaii Tourism Authority, for its contribution to perpetuating cultural practices in Hawaii. The book was printed at EBS in Verona, Italy. EBS enjoys legendary status for printing some of the highest quality books in the world for museums and libraries, including the famous book on DAVINCI, released by Taschen. To order your copy, visit Amazon.com
Originated in 1080i High Definition, PULE WAILELE (Waterfall Prayer) is a one-hour film that explores Hawaii's breathtaking natural environments and illuminates the lives of Hawaiians who are reconnecting to their culture through reconnecting to the land. It also reveals a glimpse into Hawaiians' unique, inspiring way of relating to the world and to nature. It can be ordered on Widescreen DVD from BOOKLINES HAWAII. See the "Links of Interest" page.
Other recent films include HAWAIIAN HEALING, a documentary that explores the countless ways healing is woven into Hawaiian culture, music, art and daily life. The film premiered to sold out houses at the Hawaii International Film Festival.Interviews include conversations with Aunty Mary Fragas, Aunty Mona Kahele, Roland Cazimero, Kai Kaholokai, Brenda Ignacio, Dane Silva, Haunani Hopkins, Angela Perez Baraquio, and Emma Veary. It is available on DVD through Booklines Hawaii and Amazon.com. (See "Links of interest Page.")
HAWAIIAN MEDITATIONS focuses on meditation and contemplation as practiced for centuries in Hawaii. It includes interviews with Hawaiian healing practitioners, Brenda Mohalapua Ignacio, and Dane Silva, accompanied by a compelling guided meditation that features beautiful imagery, music and narration. This film, on DVD, will find a home with visitors to Hawaii, as well as being a powerful tool for those facing stress situations in their personal and professional lives. It is currently in use by doctors and other healing professionals to assist patients facing or recovering from surgery. It is also available through Booklines Hawaii. (See "Links of Interest Page.")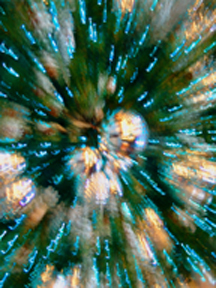 John Zak is a member of SAG AFTRA and is a professional narrator-voice performer. Current projects include narrating several full length novels for Audible and I Tunes from his studios in Los Angeles and Hawaii. He is available for commercials, documentary film narration, as well as corporate video/audio projects. Contact (213) 220-7227.
In addition to putting his deep love for Hawaii and her people on film, John Zak is also creating other international projects with compelling themes.Set in New Mexico and India, HEART OF HEAVEN, SOUL OF EARTH is a feature film script written by John Zak, which mines the depths of cross cultural boundaries as experienced through the eyes of a Native American man and a Rajasthani woman.
Television projects in development include MOMS, a talk-interview series that delves into the lives of today's celebrities, movers, and shakers through the eyes of the one person who knows them best, Mom. The format will be available for international production. Look forward to seeing LAS MAMIS, LES MAMANS, etc.
COPYRIGHT NOTICE: Please note that all text passages and images appearing on this site are created by and property of John C. Zak and Zakwest Productions INC. They are protected under United States and International copyright law. No usage of the text or images by any company or individual is authorized, either on the web, or in print, without prior written authorization of John Zak and Zakwest Productions INC. Failure to comply can result in prosecution in a court of law. Please honor this notice.
COOKING FRESH WITH CHEF CURTIS AIKENS
John Zak, Sandra Siegal, and Master chef, Curtis Aikens, have teamed up to produce a new food/lifestyle television series, called COOKING FRESH WITH CHEF CURTIS AIKENS. Curtis is a top expert on produce and fresh cooking with countless television credits on shows such as TODAY, GOOD MORNING AMERICA, THE HOME SHOW, and OPRAH. He is also the author of several cookbooks, and is in the process of producing more books and web materials to further develop the COOKING FRESH brand and revenue stream. In each episode, Curtis will take us from farm, to market, to kitchen, to table. We learn how to find and choose the finest, most health-giving produce, and how to prepare meals with skill and, most important, with love. Viewers will fall in love with Curtis as he presents his recipes and techniques with enthusiasm and passion. Special emphasis will focus on offering support to people who don't cook, or are afraid to try. Curtis also reaches out to guys who resist kitchen duty, reminding them that "The best way to her heart is through her stomach." Watching Chef Curtis in action will make you smarter...and you will learn new ways to share love with the people you care about most! The way to anyone's heart is through his or her stomach!